The Bugbee Center and the White River Council on Aging offer a number of programs and services for seniors. From nutritious meals and transportation to advice on social services, we're here to help seniors and their families. Below you will find information about the support we provide… and if you don't find the information that you're looking for or in our Frequently Asked Questions, please feel free to contact us and we'll do our best to assist you finding answers and information.
Meal Programs
Nutritious hot meals are served weekdays at noon at the Bugbee Senior Center for a voluntary contribution. The suggested donation for people age 60 and over is $5.00.  People under age 60 are welcome to dine at the Center for $6.00. Home-delivered meals are available to frail and convalescing seniors within our service area, delivered by volunteers. The suggested donation for these meals is also $5.00.
Contact us about the meals program.
Transportation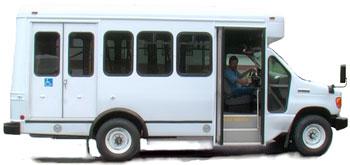 Our wheelchair-life equipped van provides transportation to and from the Bugbee Senior Center for seniors (age 60 and over) who live in the towns of Hartford and Norwich, VT.
We coordinate rides to local medical and dental appointments whenever possible. If the van is not available or not appropriate for the senior, we try to make arrangements with a volunteer driver. To use our transportation resources, appointments should be scheduled no earlier than 10:00 AM with a return no later than 3:00 PM. Please give us at least 24 hours notice.
With the increasing cost of gas, we ask riders to make a donation if they can. The suggested donation for trips to Dartmouth-Hitchcock Medical Center and Alice Peck Day Hospital is $5 round-trip, $3 one-way; for trips to the VA Medical Center, White River Family Practice, $2 round-trip, $1 one way.
If you would be willing to drive seniors to appointments on occasion, we'd love to add you to our pool of volunteer drivers. Contact us through the link below or call us at (802) 295-9068.
Contact us for help with transportation.
Residential
Historic Homes of Runnemede is a nonprofit residential care community for seniors, housed in three beautifully restored 19th century mansions. All three homes are located within walking distance of historic downtown Windsor, VT. The residents of Historic Homes of Runnemede enjoy independent living within a supportive environment that includes meals, housekeeping services, personal assistance as needed and medical supervision by our nursing staff. Both Stoughton House and Evarts House are licensed by the State of Vermont as residential care homes; they are enrolled as Assistive Community Care Service (ACCS) providers, and are approved to provide Enhanced ResCare (ERC) services.
Social Services
 A Senior Service Advocate is available at the Bugbee Senior Center to provide assistance with Medicare, Medicaid, housing, Social Security, SSI and other concerns of seniors. Hours are generally Monday and Wednesday, 10:00 to 2:00.
Medical Equipment
Bugbee Senior Center maintains a limited supply of small durable medical equipment to be loaned out as needed. These include walkers, canes, crutches, bedside commodes, shower chairs and other adaptive equipment. There is no charge and no time limit on borrowing these items. If you need and we have it, you are welcome to borrow it, so be sure to check with us before purchasing any of these types of things.
Links for Seniors
The links listed here are intended as resources for seniors. Inclusion does not constitute an endorsement by Bugbee Senior Center or the White River Council on Aging.
The AARP web site, pay a visit if you're a member and need information, or you can join AARP from the site if you're not.
Senior Solutions
Your guide for local services and resources in Windsor and Windham Counties of Vermont.
Seniors Helping Seniors Across the Nation
Elderhostel
Adventures in Lifelong Learning
Elderhostel is the nation's first and the world's largest educational and travel organization for adults 55 and over.
HOMECARE Online
The National Association for Home Care's virtual headquarters. NAHC is committed to representing the interests of the home care and hospice community.
The Official U.S. Government Site for People with Medicare
The Rotary Club of White River Junction
Senior Living is a comprehensive web resource for senior housing and assisted living facilities.
Find Social Security information at the Official Website of the Social Security Administration
Department of Veterans Affairs
The Department of Veterans Affairs Home Page